My Blog
Posts for tag: smile makeover
By Scott A. Allegretti, DDS Provincetown Dental Arts
May 14, 2019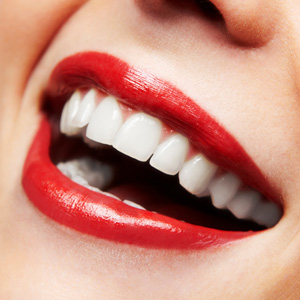 Before you consider cosmetic changes to your smile, ask yourself one question: how's your bite? How your teeth are positioned and aligned doesn't just affect their function — it also affects your appearance. A proper bite is foundational to a beautiful smile — and it deserves your attention first.
Here are 3 important steps for addressing your bite problem on your way to a more attractive smile.
Get an orthodontic evaluation. Only a dentist or orthodontist can determine if your teeth are properly aligned and working well with each other — and if not, why. With their knowledge and expertise they'll be able to tell you what specific bite problem (malocclusion) you have and the best treatment to correct it to support any future cosmetic enhancement.
Consider your tooth-movement options carefully. If you have a malocclusion, your dentist or orthodontist may recommend correction before undertaking other cosmetic work. In most cases, you'll have two choices. The first is traditional metal braces, which uses wires held in place and anchored by brackets cemented to the teeth. They're effective, but must be fixed in place and aren't considered attractive. The other choice is clear aligners, which use custom removable plastic trays worn in sequence to gradually move teeth. They're easier for oral hygiene and are hardly noticeable to others, but may not work in every bite situation.
Don't slack on the retainer phase of treatment. The day will come when the braces or aligners come out of your mouth for good. But your realignment project isn't over — you'll need to wear a retainer appliance for a while. Re-aligned teeth can relapse to their former positions, so it's essential you wear a retainer to keep them where they've been moved. Without a retainer, all the time and effort invested in your bite will have been to no avail.
In a nutshell: get the big picture about your bite, choose the treatment best for you and follow through on every phase. The end result will be a solid platform for the smile you've always dreamed about.
If you would like more information on orthodontic treatments, please contact us or schedule an appointment for a consultation. You can also learn more about this topic by reading the Dear Doctor magazine article "The Magic of Orthodontics: The Original Smile Makeover."
By Scott A. Allegretti, DDS Provincetown Dental Arts
January 14, 2019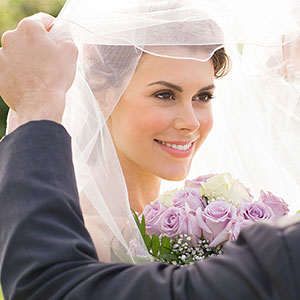 The big day you've waited for all your life is just around the corner — your wedding day! And to make that day as special as possible you've been working on making yourself more attractive.
In all your preparations, don't forget your smile. There are many ways to make it shine, some requiring little time or effort. A professional dental cleaning and polishing, for example, can do wonders for brightening your smile. If you have above normal staining, you can also undergo professional whitening to remove stains and enhance your teeth's natural color.
Some problems, though, like chipped, slightly misaligned or heavily stained teeth may require more than a cleaning or whitening session. In these cases, you might consider covering these less attractive teeth with porcelain veneers to transform their appearance. As the name implies, veneers are a thin layer of tooth-colored, translucent porcelain custom designed for you and bonded permanently to the visible tooth.
While veneers can significantly change your smile, it can't fix every appearance problem. Some teeth require more extensive dental work, like a porcelain crown that completely covers a tooth, or dental implants to replace missing teeth. In more complex situations you may want to look at orthodontics to repair an unattractive bite, or plastic surgery to change the look of a gummy smile.
Keep in mind, though, many of such treatments take time: installing dental implants can take months and some orthodontic treatments, years. As soon as you can, you should discuss your smile appearance with your dentist and what can be done to enhance it in the time you have.
With the help of your dentist, orthodontist or other specialist, you can change your smile. And that, along with all your other preparations, will help make that once in a lifetime day even more special.
If you would like more information on undergoing a smile makeover, please contact us or schedule an appointment for a consultation. You can also learn more about this topic by reading the Dear Doctor magazine article "Planning Your Wedding Day Smile."
By Scott A. Allegretti, DDS Provincetown Dental Arts
May 12, 2017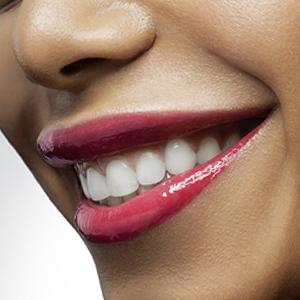 One of the most important aspects of social interaction is smiling, showing others we're confident and outgoing. Â Many people, though, are hesitant to use this important social skill because their teeth are unattractive.
But even the most unattractive teeth can be dramatically transformed through cosmetic dentistry. Here are 5 prominent ways we can restore beauty to your problem teeth.
Enamel shaping. Sometimes teeth can have an irregular shape that makes them stand out like a sore thumb. With this "sculpting" technique, we remove very small amounts of enamel, the outer protective layer of a tooth, which improves the tooth's overall shape without harming it.
Bonding. Recent developments in acrylics now make it easier to repair chipped, broken or decayed teeth with minimal preparation. The acrylic material can be molded to resemble a natural tooth and colored to precisely match its shade and that of neighboring teeth. It's then bonded to the tooth with a durability that can last through years of daily biting and chewing.
Veneers. These thin layers of dental porcelain are bonded to teeth to cover minor defects. Otherwise healthy teeth that are slightly chipped, stained or a bit out of alignment can get a more attractive "face" that's durable and lasting.
Crowns and Bridgework. Sometimes teeth are too heavily decayed or lost altogether to use bonding or veneers. With porcelain dental restorations that have a strong inner core and an outer life-like appearance, we can completely cover an individual damaged tooth with a custom-made crown or replace one or more missing teeth with fixed bridgework.
Dental Implants. Introduced over thirty years ago, implants are a popular tooth replacement choice. Â Its inner titanium post is surgically inserted into the jaw where bone cells grow and adhere to it to form a strong, lasting bond. Implants can be used for single teeth or as supports for fixed bridgework or removable dentures.
Regardless of your teeth's appearance problems, cosmetic dentistry has a solution. The first step is a comprehensive examination — from there we can advise you on the best options for turning your embarrassing smile into a more beautiful and confident one.
If you would like more information on the various techniques for smile transformation, please contact us or schedule an appointment for a consultation. You can also learn more about this topic by reading the Dear Doctor magazine article "Beautiful Smiles by Design."