My Blog
Posts for: November, 2019
By Scott A. Allegretti, DDS Provincetown Dental Arts
November 20, 2019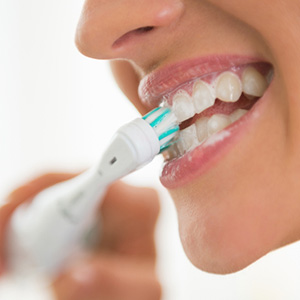 If your dentist found tooth decay on your last visit, you might have been surprised. But tooth decay doesn't occur suddenly—it's a process that takes time to unfold.
It begins with bacteria—too many, that is. Bacteria naturally live in the mouth, but when their populations grow (often because of an abundance of leftover sugar to feed on) they produce high amounts of acid, a byproduct of their digestion. Too much acid contact over time softens and eventually erodes tooth enamel, making decay easier to advance into the tooth.
So, one important strategy for preventing tooth decay is to keep your mouth's bacterial population under control. To do that, here are 4 common-sense tactics you should perform between dental visits.
Practice daily hygiene. Bacteria thrive in dental plaque, a thin film of food particles that builds up on teeth. By both brushing and flossing you can reduce plaque buildup and in turn reduce disease-causing bacteria. In addition, brushing with a fluoride toothpaste can also help strengthen tooth enamel against acid attacks.
Cut back on sugar. Reducing how much sugar you eat—and how often –deprives bacteria of a prime food source. Constant snacking throughout the day on sweets worsens the problem because it prevents saliva, the body's natural acid neutralizer, from reducing high acid levels produced while eating. Constant snacking doesn't allow saliva to complete this process, which normally takes about thirty minutes to an hour. To avoid this scenario, limit any sweets you eat to mealtimes only.
Wait to brush after eating. Although this sounds counterintuitive, your tooth enamel is in a softened state until saliva completes the acid neutralizing process previously described. If you brush immediately after eating you could brush away tiny particles of softened enamel. Instead, rinse your mouth out with water and wait an hour for saliva to do its work before brushing.
Boost your saliva. Inadequate saliva flow could inhibit the fluid's ability to adequately neutralize acid or provide other restorative benefits to tooth enamel. You can improve flow with supplements or medications, or by drinking more water during the day. Products with xylitol, a natural sugar alternative, could give you a double benefit: chewing gums and mints containing it could stimulate more saliva flow and the xylitol itself can inhibit bacterial growth.
If you would like more information on staying ahead of tooth decay, please contact us or schedule an appointment for a consultation.
By Scott A. Allegretti, DDS Provincetown Dental Arts
November 10, 2019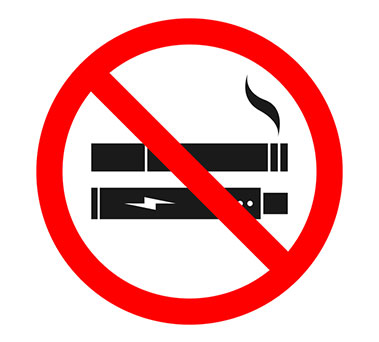 The electronic cigarette (e-cig), the much-acclaimed smoking alternative, has recently been linked to hundreds of lung-related illnesses and deaths among otherwise healthy young adults. But dentists were actually among the first to sound alarm bells on the potential harm of "vaping," particularly to dental health.
If you're vaping as a substitute for smoking, you may be trading one set of oral health risks for another. Many dentists believe vaping may be no safer for your mouth than traditional tobacco.
An e-cig is a small, handheld device that holds a mixture of water, flavoring and chemicals. The device heats the liquid until it becomes a gaseous aerosol the user inhales into their lungs. Proponents say it's a safer and cleaner alternative to smoking. But, like cigarettes, vaping mixtures can contain nicotine. This chemical constricts blood vessels, decreasing nutrients and infection-fighting agents to the gums and increasing the risk of gum disease.
And although vaping flavorings are FDA-approved as a food additive, there's some evidence as an aerosol they irritate the mouth's inner membranes and cause mouth dryness similar to smoking. Vaping liquids also contain propylene glycol for moisture preservation, which some studies have shown increases a buildup of plaque, the bacterial film most responsible for dental disease.
All of these different effects from vaping can create a perfect storm in the mouth for disease. So, rather than switch to vaping, consider quitting the tobacco habit altogether. It's a solid thing to do for your teeth and gums, not to mention the rest of the body.
As we commemorate the Great American Smokeout on November 21, this month is the perfect time to take action. Here are some tips to help you kick the habit.
Don't try to quit all at once. Your body has developed a physical connection with nicotine, so quitting "cold turkey" can be extremely difficult and unpleasant. Although different approaches work for different people, you may find it easier to overcome your habit by gradually reducing the number of cigarettes you smoke each day.
Enroll in a cessation program. There are a number of step-by-step programs, some involving medication, that can help you quit smoking. Talk to us or your doctor about using a cessation program to end your tobacco habit.
Seek support from others. Beating the smoking habit can be tough if you're trying to do it solo. Instead, enlist the help of family and friends to support you and keep you on track. Consider also joining a supervised support group for quitting smoking near you or online.
Smoking can harm your dental health and vaping may be just as harmful. Distancing yourself from both habits will help you maintain a healthier smile and a healthier life.
If you would like more information about the effects of vaping and tobacco use, please contact us or schedule a consultation. To learn more, read the Dear Doctor magazine articles "Vaping and Oral Health" and "Smoking and Gum Disease."