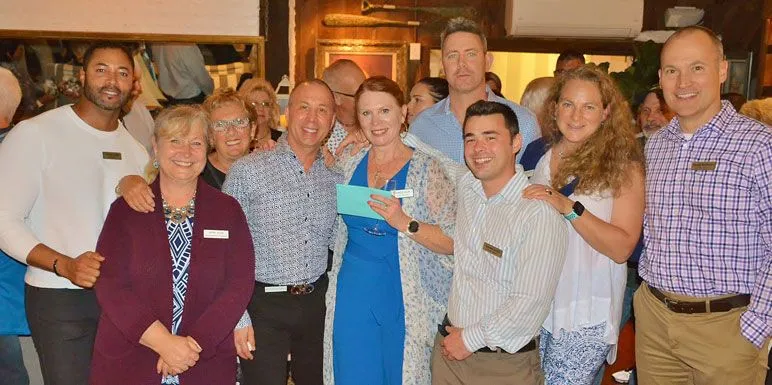 Michelle Klun - Practice Manager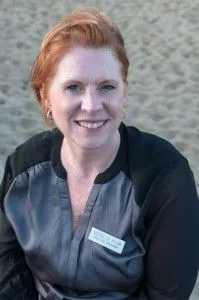 Michelle joined Dr. Allegretti in 2008 for the opening of Provincetown Dental Arts. She brings with her 39 years of dedicated dental experience with her to Provincetown.
Her resume includes dental assisting, dental insurance administrating and carries an active EMT certification. This outstanding education and history reflect her extensive knowledge of dentistry and commitment to patient care. Michelle is a member of the National Association of Professional Woman and the National Association of Dental Office Managers.
As Practice Manger, Michelle's warm and friendly personality will make you feel at home and at ease in our office. Her caring nature will help every patient feel like part of the family. She will be the friendly voice on the other end of the phone, help you to schedule appointments, maximize dental benefits, and arrange financial options.
Michelle is originally from the Midwest, having grown up in a small town in Indiana. When not in the office she enjoys spending time with her grown sons, daughter in laws, daughter, 3 amazing grandkids and her dog. Michelle now resides in Eastham, where you might find her at a weekend running event. If not, she will be hiking, golfing, enjoying extended family in Indiana, laughing with friends or enjoying New England Sporting events.
---
Hilary M. Gambrill - Administrative Assistant / Certified Dental Assistant
Hillary began her dental experiences at 16 years old filling a summer job application. She worked for an American Dentist in London before moving to the States and settling in Boston. After 30 years working in a dental practice in the city she fulfilled a dream by moving to Provincetown full time. Hillary's responsibilities in the practice are to support the team in any capacity necessary from chair assisting to making appointments. She enjoys the diversity of her day and taking care of our many wonderful patients. Hillary appreciates and respects Dr. Allegretti for the incredible dentistry and care he offers his patients and the team he has assembled here at Provincetown Dental Arts.
---
April A. Silva, RDA - Registered Dental Assistant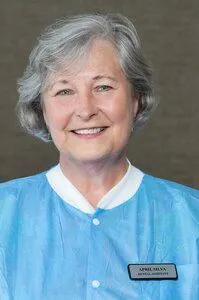 April is the chaired dental assistant, coordinator of dental instruments, oversees operations on the computer dental radiography, and dental equipment specialist. She spends a great deal of her day working side-by-side with Dr. Allegretti and the dental patients. She has been in the dental field for over 31 years and her extensive experience helps the patients to feel comfortable while in her care. Her bubbly and positive personality makes her a great asset to our team.
"The best part of my job is making patients feel comfortable in our office. Communication and dental education are very important to me."
April lives in North Truro with her husband Timmy. In her spare time, she enjoys spending time with her family, including her two grown sons and two grandchildren. She also enjoys photography, scrapbooking, gardening, fishing and enjoying the company of good friends.
---
Karen Bremser, RDH - Dental Hygenist
Karen began her dental career in Lake Tahoe, California, and brings 24 years of dental knowledge with her. She went back to school and graduated from Cape Cod Community Colleges Dental Hygiene program in 2003. Karen is a member of both Phi Theta Kappa and Sigma Phi Alpha National Honor Societies.
Karen provides her patients with quality dental care and prides herself on being an advocate of patient education. She strives for optimal dental health for patients. While not working; she and her husband Jim enjoy their time outdoors; jogging, mountain biking, windsurfing and gardening.
---
Ronald Keith - Dental Assistant
Ronald is our chair side dental assistant, dental ceramist, and one of our certified Lutronics ULTRA facial rejuvenation laser technicians. He works together with Dr. Allegretti hand in hand to not only improve patients oral health but also to help fulfill their dental and aesthetic goals.
Ronald graduated from UMass Amherst in 2011 with a bachelors in biology and double pre-medical and pre-veterinary concentrations. After college he worked in wildlife rehabilitation where his experiences lead him to become Mass Audubon's Terrapin Field Research Coordinator. Wanting to be able to do more for the community, in 2014 he decided to switch gears and became a dental assistant.
In his spare time, Ronald enjoys crafting, creating, and restoring. Always thinking about what alternatives something can have and the potential that it may hold. He loves nothing more than breathing new life into objects and restoring antiques to their former glory. His favorite go to places to hunt for new treasures is Buddha Bobs in Eastham. He also enjoys gardening and nature. Always pausing to appreciate a beautiful blooming flower or visiting creature stopping at one of his many bird feeders.
---